Incentives
Why incentives?

Incentive Research Foundation warns incentive program planners: Cash is rarely the most strategic choice for rewarding best performers. They recommend incentive travel awards instead.
Participants are motivated by the:
possibility to earn the incentive travel award

recognition of being able to participate in the travel event

opportunity to network with other high performers

learning and sharing best practices
For managers, incentive travel is a justified business expense because it has more significant Return on Investment than mere cash rewards. Most important tangible benefit is the increase in financial metrics due to improved performance. Intangible benefits include increased loyalty and reinforcement of the organizational culture.
Beyond Boundaries does not recommend just sending a few individuals to a new place to have fun over the weekend. We take a more strategic approach – one that brings home a group that is geared for more success. Our incentives are designed to help the group spot, shake and shatter boundaries that limit their success – while enjoying their stay.
BB Incentives
Energizing yet relaxing pampering for those who deserve it!
BB Chill Out: Total relaxation and ultimate luxury with a bit of adventure included.
BB Gala: Rewarding and celebrating your best performers or most loyal partners – in style!
BB Work: Spiced up conference, training, workshop or meeting – both fun and productive!
BB Boost: A company trip of your lifetime that boosts performance and team spirit.
BB Explorer: Adventurous activities and memorable experiences around the island.

Why Sri Lanka?
Ten reasons to choose Sri Lanka
Often referred to as the 'Pearl of the Indian Ocean', Sri Lanka is a preferred incentive travel destination for countless multinational companies. The island offers a wide range of locations and activities for meetings, incentive tours, conferences and events.
You can plan your event to include an adventure in the jungle, explore an ancient city and still have time for snorkeling. Pristine beaches, wildlife-rich savannahs, misty mountains, long rivers and rich rainforests are all just a few hours away. Known for its amazing hospitality and serendity, Sri Lanka truly is an island unlike any other!
A small tropical island that can be explored in a relatively short period of time.

Destinations of your choice can be worked out to fit into any schedule.

Rich biodiversity and cultural experiences guaranteed to leave you amazed.

Good airline connections from most parts of the world.

Excellent infrastructure for hotels, transport and conference venues.



Safe society and welcoming people.

Possibilities for soft, intermediate and extreme adventure.

Superb natural surroundings for memorable team experiences.

Relatively inexpensive country with value for money guaranteed.

Unlimited options for unique entertainment.



Why Beyond Boundaries?
Ten reasons to work with us
Look nowhere else! We are a unique One-Stop Shop that provides turnkey solutions for all corporate travel needs. We make it easy for you to choose among best options. We We are committed to your success and ensure that your itinerary and program is nothing but value for money. You can rely on us to deliver creative, inspiring, daring and energetic events, incentives, conferences and meetings. These are memories that last for a life-time!
Beyond Boundaries operates under Eco Team which has been a game changer in the creative tourism industry for more than a decade. We are the leading organizer of Meetings-Incentives-Conferences-Events in Sri Lanka. Our seasoned, international team caters to your every need. Our clientele includes established international brands such as Airbus, Microsoft, Norton, HSBC, Intel, IBM, Telenor, Tupperware, McDonald's and British Airways. We have catered to NGOs, schools and companies from France, Germany, India, China, Russia, Ukraine, Romania, Lithuania, United Arab Emirates, Qatar, Saudi Arabia, Pakistan, Bangladesh and naturally Sri Lanka.
Beyond Boundaries is a One Stop Shop for all your requirements in Sri Lanka.

Capacity to run in-house Team Bonding experiences and boundary-shaking Expeditions.

Island-wide locations and a team of logistics professionals on the grond.

Rock-solid partnerships with hoteliers, ensuring the best rates and service.

A mobile hotel concept that allows the most remote, exotic and exclusive locations – even where conventional hotels are not available.
Creative and daring mindset to go Beyond Boundaries to serve your varying needs.

Only destination management company with our own inland air-transfer solutions.

Affiliations with national & international associations to guarantee high standards.

Management team with years of unmatched, award winning industry expertise in more than 1,000 client engagements.

Sense of humor and ability to surprise you positively – beyond mere promises on the website.
Be productive, make it fun, never forget the paradise!
Whether it's a conference, seminar, training, workshop, executive retreat or any other meeting, Sri Lanka provides a unique backdrop for your corporate event. We provide the rest!
Our services include budgets, work schedules, venue arrangements, AV equipment, accommodation options, local and foreign correspondence, registration, venue decor and signage, social functions, awards, presentations, ground transportation, airport pick-up, transportation, dining, evening program and pretty much anything that comes to your mind.
Venue of your choice could be a state of the art conference center for hundreds of participants. Or perhaps you need more intimate setting in a hotel that provides best value for money. Furthermore, if you are after pristine natural setting, our very own mobile hotel concept allows you to work anywhere on the island, indoors and outdoors.

With Beyond Boundaries, you can rest assured that your meeting will run smoothly and productively. Our team listens to your needs and comes up with the best option that suits your budget.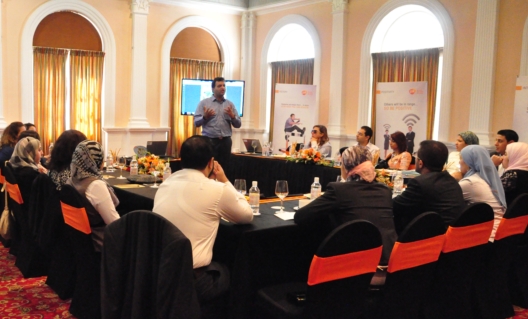 We make sure that your team is taken care of. With our careful planning, attention to detail and flexibility, you will be in the safest of hands 24/7. So, before booking accommodation and venues or designing the program, you might want to get in touch with us! We will help you craft a proper event strategy. You get to tap into the mutltitude of our relationships. You benefit of our local expertise, guidance and tips. Finally, you will get to enjoy the best rates and services.
Get you team to the next level!
Does your team need a bit of a push but you don't know how to make it gently? Are year-end bonuses not enough? What if your people had something else to look forward to?
Unlike any cash bonuses, incentive travel increases employee loyalty and boosts performance. Even so, only quarter of companies take advantage of incentive travel as part of their rewards and recognition. Therein lies the edge!
Whether you wish to boost the performance of a small important team or motivate the entire staff, Beyond Boundaries is your partner of choice!
Participants are guaranteed to enjoy their stay. Yet we go one step further: people who come back are a better team, more skilled to work together and committed to reinforce your business objectives!
So, get in touch with us and let us know how we can serve you the best!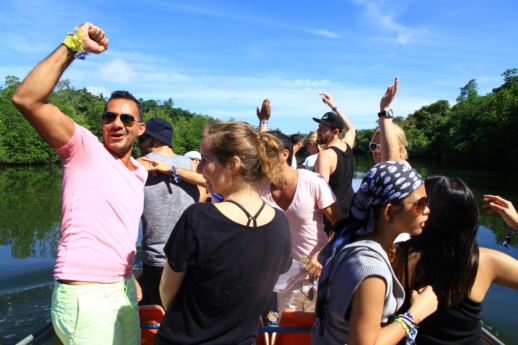 BB Adventure Camp is part of the package. It is strongly recommended to include also other elements of our Team Bonding and Expeditions services.
If you wish, we can also utilize elements of other incentive packages
Are there people in your organization that you just cannot afford losing? Have your best partners, awesome dealers and top performers had enough of free chocolate boxes, flower bouquets and cash bonuses? Would you like to thank them in style?
Let us organize a memorable experience for them. Award shows, Gala dinners and Sri Lankan cultural specialities can be easily added to your existing program or we can create a full itinerary according to your wishes. Our expertise, in-house services vast networks and local knowledge work for your benefit.
Wouldn't it be nice to feel stress free and rest assured that everything will go according to the plan? That is exactly what you are going to get... and more. Beyond Boundaries is your partner of choice!
So, whether it is agents, dealers, partners, clients or employees you wish to reward, let us know how we can serve you! We will make sure you get to enjoy the best rates and services.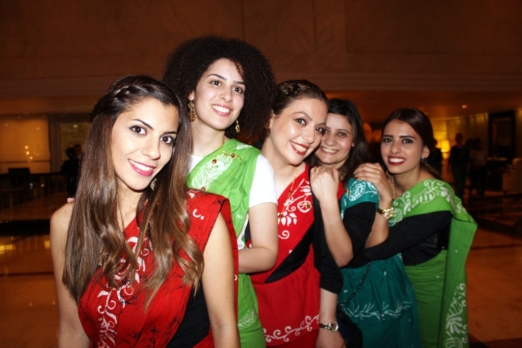 If you wish, we can include elements of our Team Bonding and Expedition services or elements of other incentive packages
Let those who make you successful enjoy the success, too!
Did you just have a fantastic year? Is your sales team on fire? Or are you perhaps concerned that your top performers might consider jumping ship?
Unlike any cash-reward, incentive travel – when properly done – increases employee loyalty and boosts performance. Don't just send your people abroad. Make sure the trip is not forgotten!
Whether you wish to reward a small team or motivate your entire staff, we at Beyond Boundaries know how to pamper them. Participants are guaranteed to enjoy their stay.
Yet we go one step further: the team that comes back from Sri Lanka will be committed to reinforce your business objectives as well.
Whether it is luxury hotels and chartered planes or a more budget-friendly approach you're after, we provide an end-to-end service from the moment you land until the moment you leave. We'll be with you every step of the way.
Our seamless service ensures that you can leave everything in our hands, and simply let the experience unfold before you. We have organized incentive tours for more than a decade. This wealth of knowledge and experience works for your benefit.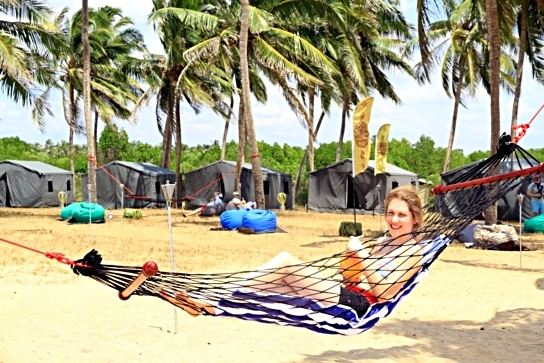 So, before making hasty decisions, you might want to get in touch with us! We will help you make a strategic choice. You may tap into our network of local relationships. You benefit of our local expertise. You get our local guidance and tips. And, needless to say, you will get to enjoy the best rates and services. If you wish, we can include elements of our Team Bonding and Expedition services or elements of other incentive packages
Quick and memorable incentive trips in Sri Lanka.
Rewarding your Best Performers, Dealers and Agents, Clients and Partners does not have to be costly. But it should be memorable! BB Explorer programs are designed as one-off events but they can be combined to make an itinerary for a longer incentive tour as well. Go ahead: Pick one or more!
Rewarding your Best Performers, Dealers and Agents, Clients and Partners does not have to be costly. But it should be memorable! BB Explorer programs are designed as one-off events but they can be combined to make an itinerary for a longer incentive tour as well. Go ahead: Pick one or more!
Tactical Action in Belihuloya
This exciting paintball adventure is easy to learn but hard to master. You play a league with your mates where solitary Rambo-like feats won't get you far and teamwork is a must. The winners are those with best tactics, communication, planning and execution abilities. After a thrilling day we retire to a natural camp that overlooks a lake. Tasty local BBQ around camp fire crowns the experience. This may be extended to a longer team bonding experience.
Sailing Regatta in Mirissa
We take you to Galle or Mirissa to enjoy the exciting sport of Sailing. We will first learn the sport (unless you are a pro already) and then have a competition, dodging the waves of the Indian Ocean. In the evening we can either return to Colombo or retire to a beautiful hotel on the beach.
Fly-in Safari to Yala or Udawalawe National Park
You will be picked up and transferred to Katunayake airport from where we fly in a private plane to Mattala. We take a Jeep ride to our Safari Camp where we have a mouth-watering lunch. A memorable wildlife Safari is followed by a hearty BBQ meal around camp fire. As per your request, we either come back on the following day or stay for another night. Return will be either by coach or by plane.
Paramotoring Day in Galle or Bentota
We go to Galle or Bentota for this novel and exciting adventure sport. Our trained guide instructs your participants, one by one, to take this trustworthy flying machine up in the air. You see the breathtaking vistas from a bird's eye perspective. In the meantime, others have fun at our exclusive Beach Carnival. We stay for the night at a hotel of your choice or return to Colombo before midnight.
Kandy Adventure
Although the former capital of Sri Lanka, Kandy, with its sights is already quite an experience, in this adventure it is the journey that matters. Getting to Kandy can be arranged either in amphibian planes or historical trains. In Kandy you can choose to do a Canoe Regatta or a Rafting Competition. This is followed by a fun-filled city discovery challenge and an air rifle shooting competition. Your base for the day is a high class property facing the Mahaweli River.
Water Sports Carnival in Bentota
We take a privately chartered train ride to Bentota, the water sports capital of Sri Lanka. We are happy to provide private air transfer as an option. You find yourself in a music-filled water sports carnival that is created for you exclusively. This is no ordinary carnival but a fun-filled day riding Jet-Skis, inflatable Giant Bananas, Tubes and other cool floating gadgets. Possible add-ons include for instance a Fashion Show, creative Team Bonding Games and a paramotoring experience.
Go Kart Formula Racing near Colombo
We lease the entire Go Kart Arena for your private use. It is just outside Colombo. We convert the arena to a hair-raising challenge track where you can race to your heart's content. We run as many laps as needed until the final winner is announced. While you are taking a break from racing and cheering, there are many other fun games to take part in.
Horse Back Riding Day in Chilaw
We bring well-kept horses and knowledgeable trainers exclusively for you to a gorgeous hotel in Chilaw. If you are a veteran already you can choose to ride miles and miles on your own. If not, we teach you the basics and lay the foundation for you to become a top-notch rider in the future. Either way, this experience with the majestic awe-inspiring animals is a memorable experience for each participant. According to your wishes we can expand your stay in Chilaw with additional fun program.
Dolphin Spotting in Kalpitiya
Early in the morning we take you all the way to Kalpitiya for this titillating sea adventure. You have the opportunity to encounter dozens, maybe hundreds, sometimes thousands of wild dolphins! Back in the shore a lovely barefoot luxury resort awaits you with its super brunch that easily goes on until late afternoon. In between dips in the ocean or swimming in the pool you get to enjoy a Beach Carnival atmosphere that we have arranged exclusively for your group. Best time to go: November-March.
Treasure Hunt and Whale-watching in Galle
We give Galle City exploration a new twist. While hunting for a treasure with your team, you get to know the architecture, culture and life in this exquisite city. Once you have found the treasure you are all set to check in at a nice Hotel where a party like no other awaits you. Early next morning we take you out to the deep sea where you meet and greet giants that have inhabited the world's oceans for millennia. Once taking unique photographs of blue whales we return for lunch and depart to Colombo. This adventure can be shortened to a one-day program as well.
Hot Air Ballooning in Sigiriya
We go all the way to the UNESCO world heritage site Sigiriya – either by coach, train or a plane. You get to see the Lion Rock and the rest of the cultural triangle from up in the air just after sunrise. The Hot Air Balloon takes you to enjoy a fantastic Champagne breakfast. The rest of the program you can pick from a menu that includes for instance a Treasure Hunt, experiences with locals in a traditional village and a Safari with massive herds of elephants, as large as 300 in size.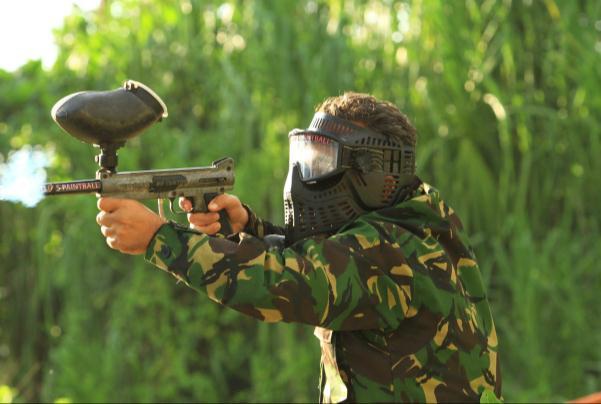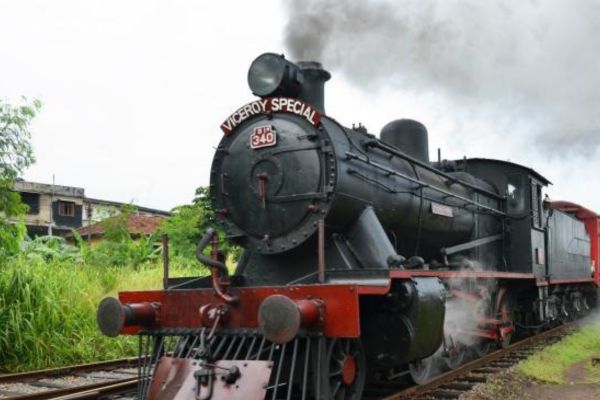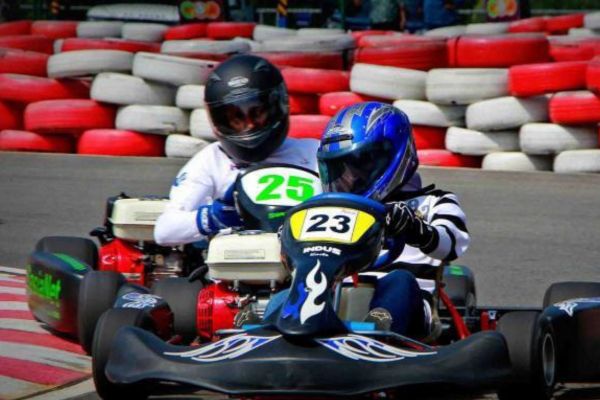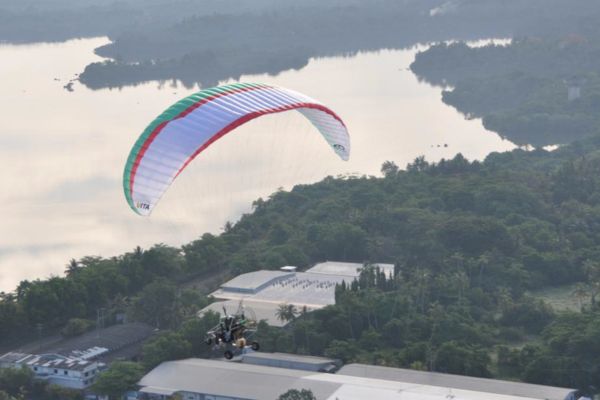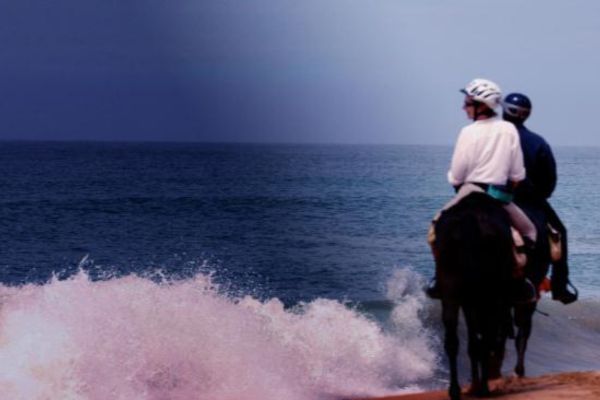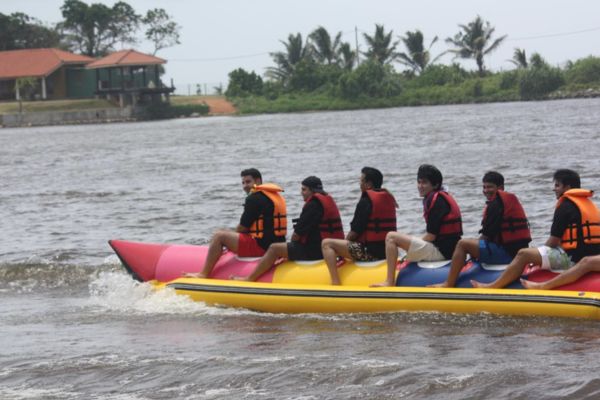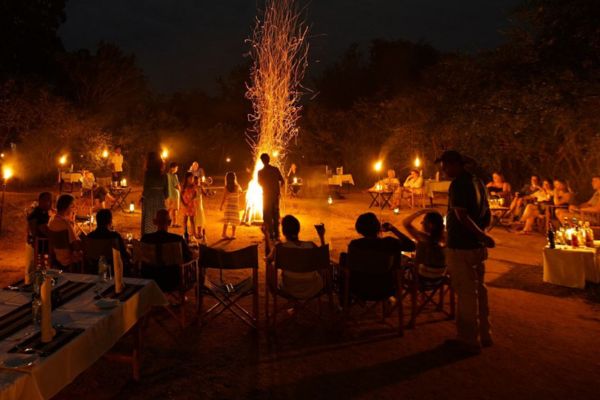 Let's build something amazing together.
Think we might be the right are friends for your next adventure take a minute love to hear.